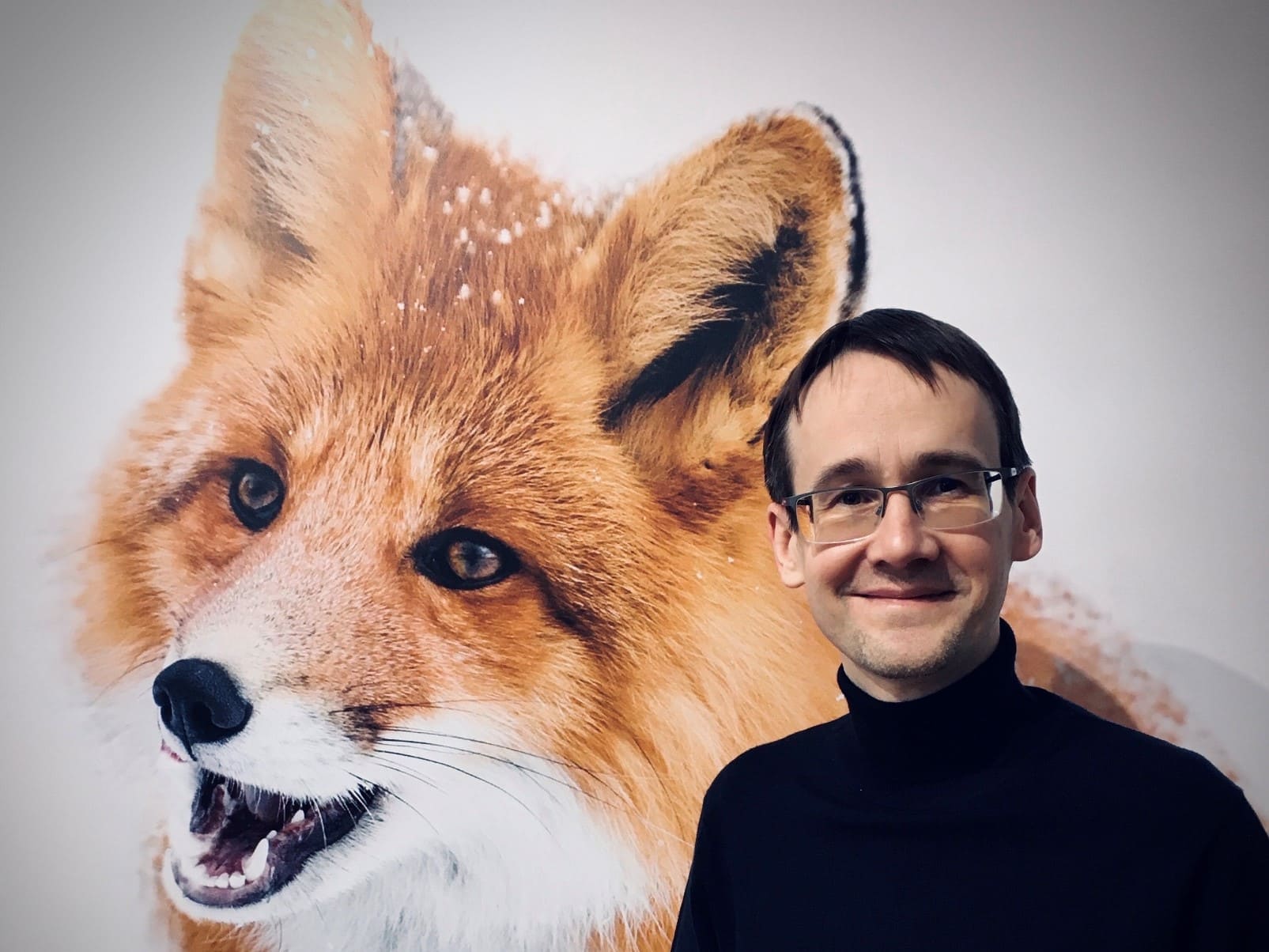 This article provides information on French manufacturers of veterinary medicines and the French Agency for Veterinary Medicinal Products (ANMV). In addition, the article summarizes the results of an inspection of French manufacturers for compliance with the requirements of the Good Manufacturing Practice (GMP), which were conducted in 2017-2020 by specialists of the Federal State Budgetary Institution "The All-Russian State Center for Quality and Standardization of Veterinary Drugs and Feed" (FSBI "VGNKI") subordinated to Rosselkhoznadzor.
French manufacturers of medicines for animals
According to the French Association for Animal Health Industry (SIMV), France is the European leader in research and manufacture of veterinary medicines and reagents, with over 6,700 employees, and the largest therapeutic arsenal in Europe (2,700 marketing authorizations). Furthermore, two in every three medicines produced in France are exported [1].
France offers products and services for the prevention and treatment of diseases affecting farm animals (cattle, pigs, sheep, poultry), pets (dogs, cats, horses), and wildlife (foxes, raccoons).
In addition, veterinary autogenous vaccines are produced in France. Autogenous vaccine is a vaccine prepared using microorganisms which have been isolated from the same infected animal to which it is then administered. Autogenous vaccines regulation is defined in the Public Health Code and in the Decree no. 2005-374 of 20 April 2005. Use of veterinary autogenous vaccines as an alternative approach can successfully control numerous bacterial infections and reduce the need for antibiotic treatment. French manufacturers are ready to share their experience in this area. [2, 3, 4].
Today, three French companies (Ceva Santé Animale, Virbac, Vetoquinol) are in the world's top ten manufacturers of veterinary medicines.
Vetoquinol
In 1933, Joseph Frechin developed a medicinal animal antiseptic based on oxyquinoline double sulfate. The new medicine was named Vetoquinol. It was with him that the long history of a successful family business began, which has grown over time into a well-known international corporation. [5].
Today, with a direct presence in 24 countries, with 2500 employees and with almost 100 distributors, the company has built a global network which allows it to be close to its clients all over the world. It is present in three areas: anti-infectious agents, anti-inflammatory agents, cardiology-nephrology.
Virbac
In the 1960s, the various preparations manufactured by human pharmaceutical laboratories at that time did not make it possible to treat all the animal diseases. In 1968, while major groups were looking to invest in animal health, Pierre-Richard Dick, a veterinary doctor in Nice, founded Virbac with a desire to provide veterinarians, farmers and pet owners worldwide with a set of innovative solutions to fight animal diseases. [6].
Now the company has 4,900 employees and is present in over 100 countries with 33 sales subsidiaries. Its product range is designed to cover the main pathologies in companion animals and livestock: parasiticides, antibiotics, vaccines, diagnostic tests, dog and cat nutrition, dermatology, dental hygiene, reproductive, aquaculture, anesthesia, geriatrics and electronic identification.
Ceva Santé Animale
Established in 1999, the international veterinary pharmaceutical company Ceva Santé Animale (Ceva) specializes in the research, development, production and marketing of pharmaceutical products and vaccines for livestock and poultry, and companion animals [7].
The company operates in 110 countries of the world and employs more than 5700 employees, has its own research and development centers and large manufacturing sites. Its activities cover 4 main directions in the production of veterinary medicines: biological products and vaccines, antibacterial medicines, reproduction control, regulation of the nervous system and control of animal behavior.
Also, in France, veterinary medicines are produced by such largest international manufacturers as, for example, Boehringer Ingelheim Animal Health, MSD Animal Health and Elanco Animal Health.
French agency for veterinary medicinal products (anmv)
The French Agency for Veterinary Medicinal Products (Agence Nationale du Médicament Vétérinaire, ANMV) monitors the quality of medicinal products for veterinary use distributed in France. In addition, ANMV issues marketing authorizations for the veterinary medicinal products, the licensing of pharmaceutical sites for the manufacturing, distribution and export. The agency is located near Fougères (Brittany region) and has 85 staff members, mainly specialized scientists.
History of the agency
The adoption in 1975 of the legislation on veterinary pharmacy prompted the French authorities to set up in Fougères a laboratory charged with evaluating marketing authorization application dossiers for veterinary medicinal products and with conducting research on the quality, efficacy and safety of those products. The Veterinary Medicines Laboratory ensured these two missions for 20 years. The numerous studies carried out on the toxicity and pharmacokinetics of residues enabled the laboratory to develop expertise in the area of protection of public health and to be nominated National Reference Laboratory for control of medicinal product residues in food in 1990, and in 1991 European Reference Laboratory in charge of residues of veterinary medicinal product with antimicrobial properties.
The rapid and regular increase in the workload and its specificity related to evaluation of marketing authorization applications for veterinary medicinal products, specifically resulting from implementation of the European Registration system for these products, made it necessary in 1994 to create the French Agency for Veterinary Medicinal Products. The ANMV was established alongside the Veterinary Medicines Laboratory.
The Agency has been in operation since 1995 and has rapidly developed its activities in all its areas of expertise. The ANMV was integrated into the French Food Safety Agency (AFSSA) in 1999, and has been a part of the National Agency for Food, Environmental and Occupational Health & Safety (Anses) since 2010 [8].
Structure of the agency
The director of ANMV (Jean-Pierre Orand) is appointed by joint order of the ministers responsible for agriculture and health, at the suggestion of the general director of Anses.
To fulfill the missions entrusted to it (antimicrobial resistance, European and international relations, regulatory and cross-functional issues), the Agency has three departments:
Scientific Assessment Department
This department is responsible, in particular, for the examination of veterinary medicinal products applications subject to authorization, registration or declaration, as well as for scientific projects. It is made up of two units.
The Expertise Unit responsible, in particular, for the expertise:
requests for the granting of marketing authorizations for veterinary medicinal products;
maximum residue limits;
scientific projects related to the department.
The Coordination Unit, responsible, in particular, for:
reporting on the dossier;
supervision of procedures;
planning and management of scientific projects related to the department;
coordination and spearheading of a mission focused on innovative treatment methods.
The Department of Administrative Decisions
This department is responsible, in particular, for validation, administrative review, preparation and monitoring of decisions concerning veterinary medicinal products and pharmaceutical sites, as well as certification.
The Department of Inspection, Surveillance and Pharmacovigilance
This department is responsible for compliance control and supervision of veterinary medicinal products on the market, pharmacovigilance and inspection of pharmaceutical sites, testing facilities and manufacturers of autogenous vaccines.
In particular, it provides:
inspecting and controlling establishments that manufacture, develop, import, distribute and export veterinary medicinal products, as well as establishments that manufacture autogenous vaccines, inspecting establishments in accordance with good practice applicable to these activities;
market surveillance and compliance control of veterinary medicinal products;
spearheading and coordination of the national veterinary pharmacovigilance system;
monitoring the balance of benefits and risks of medicinal products.
The Department includes:
The Inspection unit, responsible, in particular, for inspection and investigations related to establishments, testing facilities and products. This unit is headed by Grégory Verdier.
The Market Surveillance and Pharmacovigilance unit, in particular, for information, health monitoring, pharmaceutical monitoring (advertising, shortages…) and compliance control of veterinary medicinal products (quality defects…), as well as for the spearheading and coordination of the national veterinary pharmacovigilance system, in particular for the directing and following up the activities of the Veterinary Pharmacovigilance Centre in Lyon [9].
International activities of the agency
Thanks to its expertise, ANMV is an agency highly involved in European as well as international activities. In 2013, it obtained recognition for its expertise and management in this area through ISO 9001 certification, with both national and international scope. The Agency is certified to "provide international expert appraisal and developmental support in the area of veterinary medicinal product governance".
Within Anses, the ANMV acts as the competent French authority in relation to the European Medicines Agency (ЕМА). It contributes actively to discussions on veterinary medicinal products and to the drafting of various regulatory and technical texts.
The Agency evaluates dossiers on veterinary medicinal products at the European level, carries out inspections in third countries on behalf EMA and is strongly committed to the project to revise EU veterinary medicinal product legislation. It is also involved in the system for monitoring antimicrobial resistance, and participates in discussions held by expert groups from the EMA and by other groups internationally. The Agency sits on the Board of the Med-Vet-Net Network of Excellence, which has the primary aim of developing and disseminating scientific knowledge on zoonoses.
The Agency works as a collaborating center for the World Organization for Animal Health (OIE) since 1995, and participates in work by the UN Food and Agriculture Organization (FAO), PIC/S and the WHO. It is heavily involved in programs concerning regulated diseases but also in those on emerging or re-emerging exotic diseases, and thus pools expertise with its European and international partners. As part of the OIE network, the ANMV is a leader in terms of research, expert appraisals, standardization, training and communication of applicable methodologies within its area of expertise [8].
Contacts with Russian competent authorities
In June 2019, a meeting of the Russian-French Working Group (CEFIC) on Agriculture was held in Paris. This event was attended by a representative of Rosselkhoznadzor. During the meeting, the parties discussed a wide range of issues related to cooperation between Russia and France in the field of veterinary supervision. In particular, they discussed scientific cooperation between ANMV and FSBI "VGNKI". Taking into account the interest of both parties in the development of such cooperation, the parties agreed on the need to agree with the subsequent signing of a protocol agreement between FSBI "VGNKI" and ANMV [10].
In September 2019, the IV All Russia GMP Conference with international participation, organized by the Ministry of Industry and Trade of Russia together with the FSI "SID & GP", was held in Svetlogorsk. As part of this Conference, a panel discussion and a round table for manufacturers of veterinary medicines were organized by the FSBI "VGNKI".
Vincent Neuviale, inspector of manufacturers of veterinary medicines, provided information on the inspection for compliance with the GMP requirements conducted by ANMV in France and, in particular, highlighted the following points:
Programming and Planning: risk level-based approach (the frequency of site inspections depends on the number of points);
Preparation for inspection: notice for inspection, documentary study, on-site inspection agenda;
Carrying out the inspection: different types of inspection, viewed points;
Writing and sending initial report: templates for reports, contents (observations and GMP deficiencies);
Assessment of QP responses (including proposed corrective and preventive actions – CAPA) and conclusion (satisfactory, partially satisfactory, unsatisfactory);
Determination of the compliance status of the enterprise and joint decision of the inspectors.
He said that GMP inspections carried out in France can be divided into the following types:
Inspection target: system or product inspection;
Knowledge of inspectee: routine, concise or follow-up inspection (scope of inspection, number of days);
Subject of inspection: routine, quality systems review or special inspection;
Sponsor of inspection: inspection initiated by a national or European competent authority – The Committee for Medicinal Products for Veterinary Use (CVMP).
In ANMV, the classification of GMP deficiencies regarding to their significance is based on PIC/S and EMA documents: Critical, Major and Others. The most common deficiencies are associated with environmental monitoring, cleaning validation, redevelopment of manufacturing facilities.
In France, all manufacturers of medicinal products must have a GMP certificate issued by the regulator. If the enterprise does not meet the GMP requirements with the conditions for CAPA, then the GMP certificate is not issued or this certificate is issued with limitations [11].
Dialogue with an expert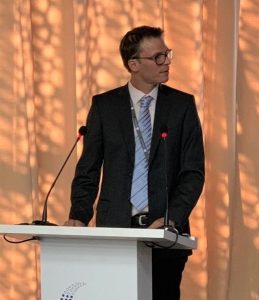 ANMV Inspector Vincent Neuviale has kindly agreed to answer some of my questions regarding inspection issues.
Please tell me how many inspectors are there in your unit? How many inspectors are usually involved in an inspection? How many inspections are usually carried out in a year?
There are 6 inspectors in the inspection unit, head of unit included. All are veterinarians but in the past, some inspectors were pharmacists. We inspect manufacturers, distributors (French "exploitants", i.e. MAH representative in France) and wholesalers of veterinary medicinal products (VMPs), Pharmacovigilance Head Quarters and Test facilities in France and manufacturers of VMPs in Third Countries. We check the compliance with GMP, GDP, GVP, GLP and soon GCP. For distributors and wholesalers, generally one inspector is needed. For manufacturers, it depends on the site size: 1 or 2 inspectors but more often 2. About 70 inspections are carried out per year, half of which are for manufacturers.
Does ANMV have an advanced training program for inspectors? Do agency inspectors participate in external training?
For new inspectors, there is an initial training: theoretical and practical with tutors (experienced inspectors). The training period could last up to one year. The new inspector has to be qualified in several domains with increasing complexity: distribution then non sterile production then sterile production and finally biologic production. Inspections are performed in pairs until the new inspector is qualified in each domain. Once qualified, a continuous training is in place: It is about 2 or 3 theoretical trainings per year per inspector that corresponds about minimum 5 days per inspector per year. Training is intern or extern according to the subjects and budget. Most of them are extern. Supervision inspections are performed regularly between inspectors to ensure that their requirements are the same and to maintain their qualification as inspector at ANMV. ANMV is also a PIC/S member and participate to the different seminar or training organized by PIC/S.
The COVID-19 pandemic has created restrictions that may affect and/or impede the conduct of on-site inspections. In this regard, the remote format of inspections is becoming more and more relevant. Does ANMV conduct inspections in this new format?
Due to the COVID-19 pandemic and travel restrictions, inspections were stopped for 3 months in 2020 (from March to May). During this lockdown, inspection team had worked on remote assessment SOP. Since June 2020, remote inspections have been put in place in addition to on-site inspections when it was possible. 18 remote inspections of distributors ("exploitants") and manufacturers, pharmacovigilance Head Quarters were conducted until now. It is not the preferred format for manufacturers, considering that on-site inspections are more suitable.
Should French manufacturers inform ANMV about upcoming Russian inspections, about the results of these inspections? Is there any monitoring of deficiencies identified during Russian inspections?
Some French manufacturers inform AMNV about upcoming Russian Inspections. Once ANMV informed and if the French manufacturer wishes it, a French inspector can assist to the Russian inspection as an observer. Russia may inform both the French Ministry of Agriculture and the Ministry of Foreign Affairs about the different deficiencies observed by Russian inspectors and if any, this information is transmitted to ANMV. If deficiencies observed by Russian inspectors concern requirements also present in the EU cGMP, those deficiencies could be monitored during a future inspection of the site by ANMV.
In Russia, the European practice of using autogenous vaccines is of growing interest. As far as I know, ANMV is planning to take part the Autogenous Vaccines Meeting "Quality of Production and Movement in a Common Market" (Munich, September 2021). Does the agency expect specific GMP Rules for autogenous vaccines to be developed and adopted in the future?
Autogenous vaccines are important in France specially for minor species like fish, we use more than 160 million of doses per year. We have a great experience of such products. Annex 1 and Annex 5 of the EU cGMP guide are not very suitable to autogenous vaccines. In France, since 2008 there has been a specific good manufacturing guide for autogenous vaccines. The new Vet Regulation expects GMP guide for autogenous vaccines at EU level. ANMV wishes to participate and share its knowledge and experience to the future EU drafting group on this topic.
In 2019, you participated in the All Russia GMP Conference. Did you enjoy this event? If you were invited to Russia to one of the following conferences, would you take part in this?
Yes, it was a great experience: the possibility to exchange with inspectors from others countries (inside EU and from Third Countries) and better understand the requirements of the Russian authorities. For the following conferences, I think the director of the agency or the head of the inspection unit may assist to them if available and if the presentation of a subject is asked.
Russian GMP inspections of French manufacturers of veterinary medicines
Russian inspectors began to conduct GMP inspections of foreign manufacturers of medicinal products for veterinary use in June 2017, and the first inspections of French manufacturing sites took place in September 2017.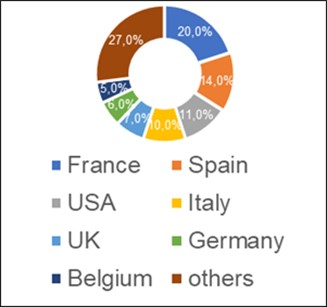 According to the register of issued conclusions published on the Rosselkhoznadzor website 18.03.2021 [12], in 2017-2020 the largest number of conclusions (20%) was made by Rosselkhoznadzor in relation to manufacturers from France. During this time, 21 inspections were conducted at manufacturing sites located in 9 out of 13 French regions.
To date, the number of refusals to issue GMP conclusions to French sites is still high, however, by January 2021 they received they have already received six positive conclusions. The results may indicate that these veterinary medicines manufacturers have begun to better prepare for inspections.
For 2021, six Russian GMP inspections of manufacturing sites located in France are already planned (including follow-up inspections). French manufacturers openly share their experience in passing inspections [13].
The attractiveness of France in matters of animal health lies in its scientific and technical expertise, manufacturing capacities and high-quality products. On the other hand, the Russian market is also attractive for French manufacturers of medicinal products for veterinary use. Proper preparation to Russian GMP inspections is very important for all manufacturers. The experience of the French Agency for Veterinary Medicinal Products may also be of interest to Russian inspectors.
---
The National Agency for Food, Environmental and Occupational Health & Safety (Agence nationale de sécurité sanitaire de l'alimentation, de l'environnement et du travail, Anses) is a French agency who undertakes monitoring, expert assessment, research and reference activities in a broad range of topics that encompass human, animal and plant health
The European Medicines Agency (EMA) is an agency of the European Union in charge of the evaluation and supervision of medicinal products
The World Organization for Animal Health (Organisation Mondiale de la Santé Animale), formerly the Office International des Epizooties (OIE) is an intergovernmental organization coordinating, supporting and promoting animal disease control
The Food and Agriculture Organization of the United Nations (FAO) is a specialized agency of the United Nations that leads international efforts to defeat hunger and improve nutrition and food security
The Pharmaceutical Inspection Co-operation Scheme (PIC/S) is a non-binding, informal co-operative arrangement between Regulatory Authorities in the field of GMP of medicinal products for human or veterinary use.
The Committee for Medicinal Products for Veterinary Use (CVMP) is the EMA's committee responsible for elaborating the opinions on all questions concerning veterinary medicines
The Russian-French Council on Economic, Financial, Industrial and Trade Issues (Conseil économique, financier et commercial, CEFIC) is the main working structure of the Russian-French Commission on Bilateral Cooperation at the level of heads of government
The Federal State Budgetary Institution "The All-Russian State Center for Quality and Standardization of Veterinary Drugs and Feed" (FSBI "VGNKI") is an institution authorized to conduct inspections of manufacturers of veterinary medicinal products manufactured outside the Russian Federation for compliance with the GMP rules requirements
The Federal State Institution "State Institute of Drugs and Good Practices" (FSI "SID & GP") is an institution authorized to conduct inspections of manufacturers of medicinal products for human use manufactured outside the Russian Federation for compliance with the GMP rules requirements
REFERENCES: