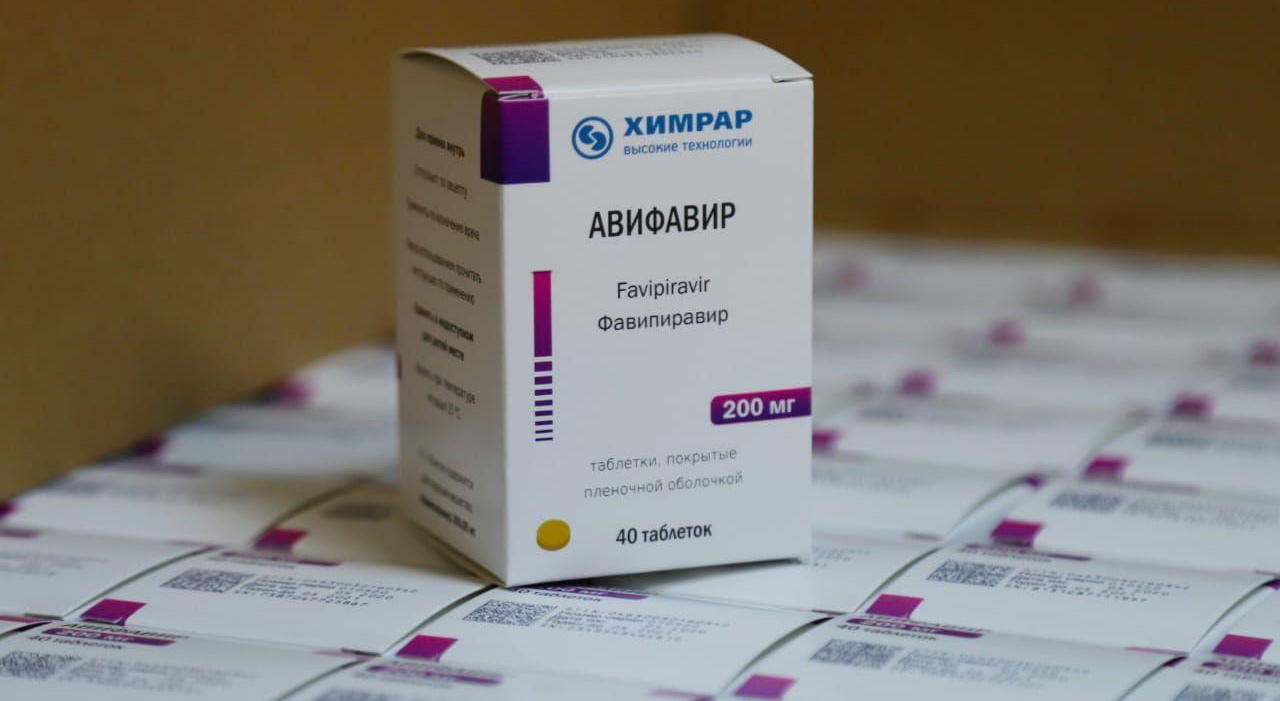 Avifavir anti-COVID drug
Avifavir® (Favipiravir) is the first Russian drug approved to treat coronavirus infection. It is also the first Favipiravir-based drug in the world approved for the treatment of COVID-19. The Russian Ministry of Health has included Avifavir in the list of vital and essential medicines and in the guidelines for the prevention, diagnosis and treatment of new coronavirus infection.
In clinical trial, 65% of the subjects who received Avifavir were tested negative for Covid-19 following four days of treatment, which is twice the rate of the standard treatment arm.
Results of the study showed that Avifavir demonstrated high efficiency in the complex treatment of patients taken to hospital with a new coronavirus infection, in particular:
Median elimination of the virus took four days compared to nine days with standard therapy;
Efficacy of the drug was above 80%, the criterion for a drug with high antiviral activity;
The study showed a favorable safety profile in all groups.
On May 30, 2020, the Russian Ministry of Health registered a generic drug of favipiravir under the name Avifavir.
---
---