Binnopharm Group, a pharmaceutical company, announces its unaudited consolidated IFRS financial results for the first half ended 30 June 2022.
In 1H 2022, the Company's revenue increased by 16.3% year-on-year to RUB 12.6 bn, with OIBDA up 32% year-on-year to hit RUB 3.4 bn.
The strong financial performance was primarily due to higher revenue from retail and export sales. Retail revenue saw a 32% year-on-year growth, with brands like Kipferon, Urdoxa, Angiorus, Diclofenac and Elmucin as the key contributors. Sales of venotonic Angiorus and non-steroidal anti-inflammatory drug Diclofenac in money terms surged by 50% and 41% year-on-year, respectively, while revenue from immunomodulator Kipferon almost doubled.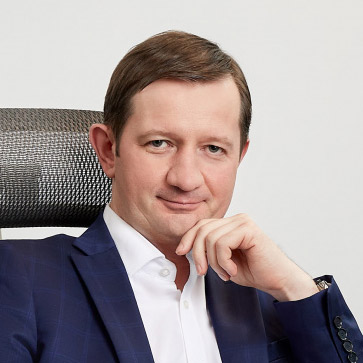 Rustem Muratov
Binnopharm Group's CEO
In Q2 2022, we were growing approximately seven times faster than the retail market thanks to our consistent focus on the marketing strategy. We bolstered our positions and became a Top 10 player in the Russian retail market in May.

Binnopharm Group boasts quite a few competitive advantages, including a sizeable, diversified portfolio, cost-efficiency, hi-tech manufacturing, R&D competencies, and a successful marketing strategy in retail, public procurement and exports. These strengths make our business resilient to market fluctuations and changing macroeconomics while also paving the way for further improvements in our financials.
In 1H 2022, the Company's export revenue soared by 150% mainly driven by the opening of official representative offices in six CIS countries and the launch of aggressive promotion for the Group's flagship branded products in the region.