Moderna announces commitment to advance vaccines targeting 15 pathogens identified as biggest public health risk by WHO and CEPI into clinical studies by 2025
Moderna announced its global public health strategy through four new initiatives aimed at advancing mRNA vaccines for the prevention of infectious diseases. First, Moderna is announcing a commitment to expand its global public health portfolio to 15 vaccine programs targeting priority pathogens that threaten global health, advancing these vaccines into clinical studies by 2025. Second, to accelerate research with the aim of advancing additional vaccines, Moderna is launching a new program, mRNA Access that will offer researchers use of Moderna's mRNA technology to explore new vaccines against emerging or neglected infectious disease. Third, Moderna is expanding its patent pledge to never enforce COVID-19 patents in the Gavi COVAX AMC for 92 low- and middle-income countries. Fourth, Moderna announced that with the assistance of the U.S. government, it has entered into a Memorandum of Understanding with the Government of the Republic of Kenya to establish Kenya as the location for its mRNA manufacturing facility.
The World Health Organization (WHO) and the Coalition for Epidemic Preparedness Innovations (CEPI) have issued calls to action to develop vaccines against priority pathogens that pose a threat to public health. Moderna's clinical portfolio already includes vaccines targeting COVID-19, HIV, Nipah and Zika. Moderna's expanded global health strategy will advance programs against the remaining pathogens by 2025.
Moderna is also continuing its prototype vaccine approach, using preliminary versions of vaccines developed against representative viruses, which are rapidly adapted to tackle other related pathogens, in this way, preparing for Disease X. The value of this prototype vaccine approach was demonstrated when early research on SARS-CoV-1 and MERS enabled Moderna's rapid response to SARS-CoV-2. Moderna is committing, in part through mRNA Access, to continue research and early development toward pandemic preparedness through a prototype pathogen approach to creating vaccine libraries.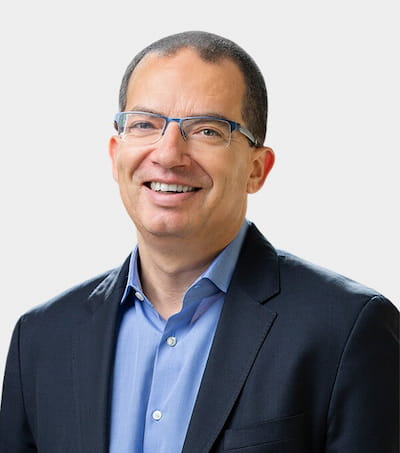 Stéphane Bancel
Chief Executive Officer of Moderna
Despite the rapid development timelines of our COVID-19 vaccine, and substantial efforts undertaken to scale up our manufacturing, the human toll of COVID-19 has been devastating and we must not assume that the COVID-19 pandemic will be the last pandemic that will impact global health. We are dedicated to pursuing innovative vaccine solutions to address infectious diseases that pose the greatest risk to public health through collaborative research and development. Since our beginning, we have focused on developing a global health vaccine program and today, we are renewing that focus by expanding our work to develop vaccines against priority pathogens that threaten global health and by launching our new mRNA Access program to create a community of global scientists to access our
mRNA vaccine
technology from anywhere in the world. At Moderna, we believe the world needs novel, innovative approaches to address both known and emerging infectious diseases and we know that we can't go it alone. We are committed to bringing the full force of our mRNA vaccine platform to combat infectious diseases of public health concern and we look forward working with global partners to be part of the solution to prevent future pandemics and help millions of people around the world.
Moderna has spent a decade refining its mRNA platform to accelerate the pace and smuccess of mRNA medicines. The speed, scale and flexibility of Moderna's mRNA platform is uniquely suited for rapid response to Disease X. Company will prioritize development efforts against pathogens identified as persistent global health threats, including HIV, tuberculosis (TB) and malaria, neglected tropical diseases and the priority pathogens of the WHO and the CEPI.