While the suspension of patent extensions in Brazil could lead to lower drug prices and cheaper generic drugs, this move may deter large biopharma companies from marketing innovative drugs in Brazil in the future, says GlobalData, a leading data and analytics company.
Sharon Cartic, MSc, Associate Director for Drugs and Business Fundamentals at GlobalData, comments:
The current Brazilian patent law means biopharma companies are entitled to up to 20 years of patent protection. The temporary suspension of extensions will allow urgent generic drugs for COVID-19 and its variants to be developed. According to GlobalData's Pharma Intelligence Center Drugs database, over 200 drugs approved in Brazil from 2001 to 2006 may be affected, a large proportion of which are developed by large biopharma companies headquartered in the US and Europe.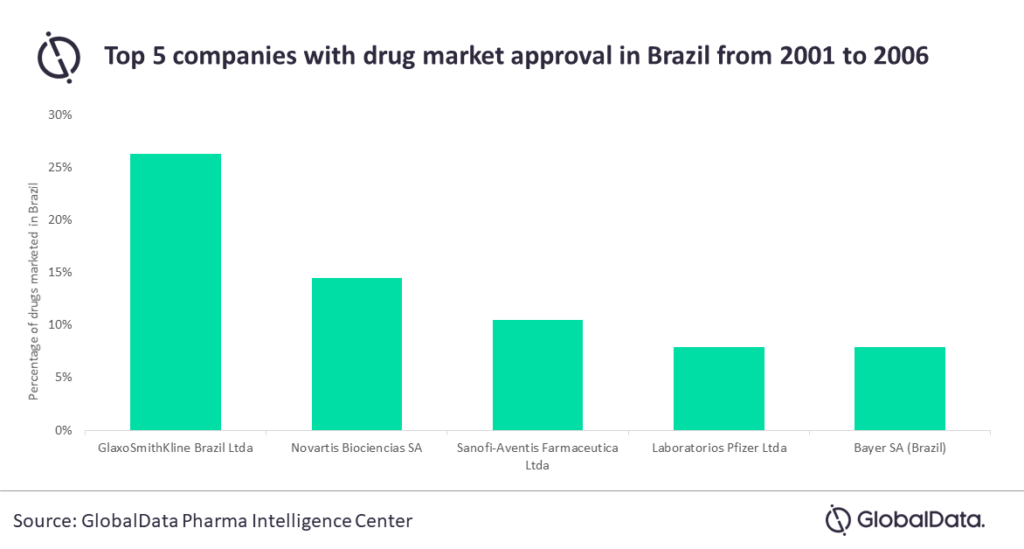 GlaxoSmithKline will be the most affected, as it represents 26% of the potentially impacted drugs. This is followed by Novartis at 14%, Sanofi at 11%, and both Pfizer and Bayer with 8%.
Cartic continues: "Without patent extensions, drug companies such as these may be unable to manage their return on investment. Drug makers need to rely on patent extensions or exclusivity rights to protect against commercial exploitation and generic drug competition."