Vietnamese Prime Minister Pham Minh Chin has requested accelerating the transfer of vaccine production technology and the testing and production of home-grown vaccine for COVID-19, so that Vietnam will be able to produce COVID-19 vaccines no later than June 2022. The Company for Vaccine and Biological Production No.1 (Vabiotech) – the biggest vaccine manufacturer and supplier for the EPI in Vietnam is in talks with Russia to produce Sputnik V vaccine in the country.
He made the order during working sessions with several producers of vaccines, biological products and medical supplies in Hanoi on June 24.
At the Vaccine and Biological Production Company No. 1 under the National Institute of Hygiene and Epidemiology, the PM also reiterated the need to carry out the vaccination campaign in the quickest, most effective and safest manner. (VietnamPlus, Vietnam News Agency)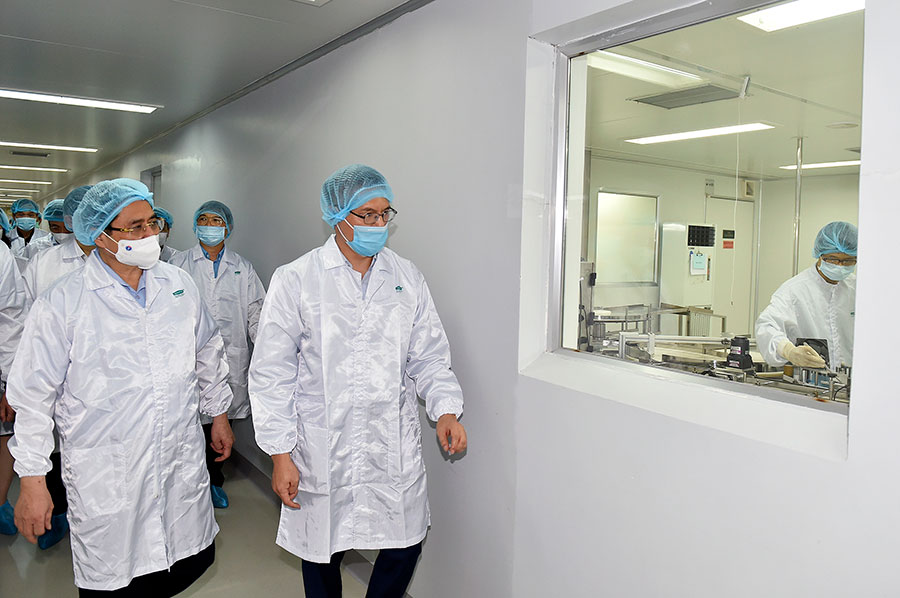 During a working session with Medicon company which specialises in producing test kits for medical needs, the PM asked the company to keep up its creative spirit in research and production of medical products, including medical supplies for COVID-19 prevention and control.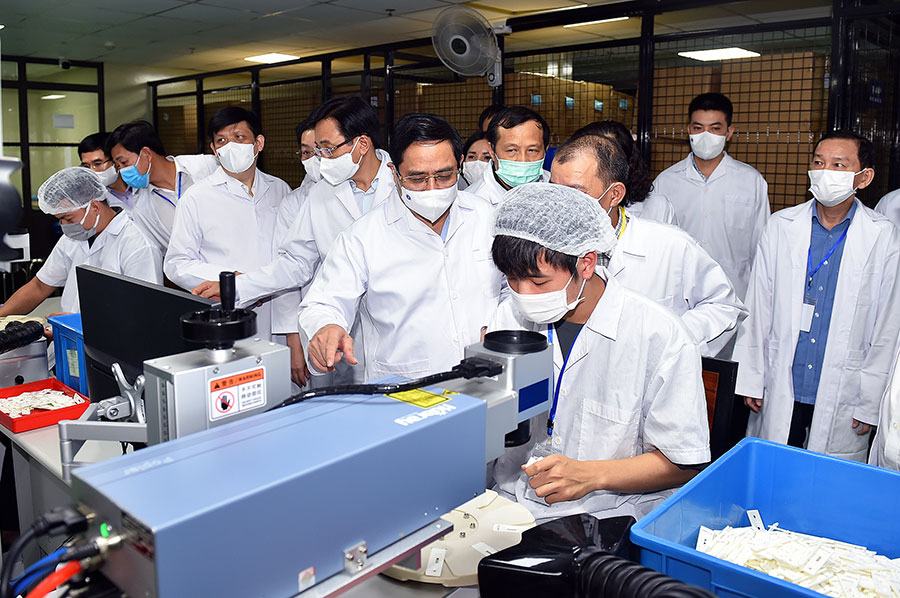 Successful realization of the vaccine strategy is the top solution to prevent and push back the COVID-19 pandemic as Vietnam, one of the most open economies in the world, is more likely vulnerable to the risk of COVID-19 importation.
Though technology transfer could not be done overnight while domestic vaccine research and development require sound scientific backgrounds, PM Pham still believes that Vietnam has strong premises to translate the resolve into reality.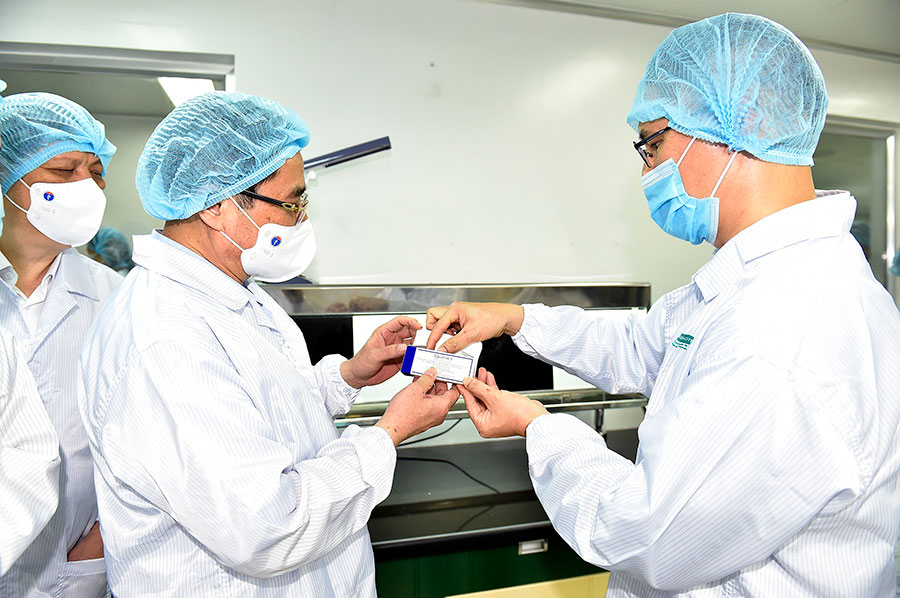 Vietnam is carrying out research and human experiment of homegrown COVID-19 vaccines and has successfully manufactured many categories of products and equipment for the fight against the pandemic.
According to Minister of Health Nguyen Thanh Long, several companies have raced to build factories and seek domestic and foreign technologies so that the first large-scale vaccine production establishment could come into operation by the end of this year. (VGP)