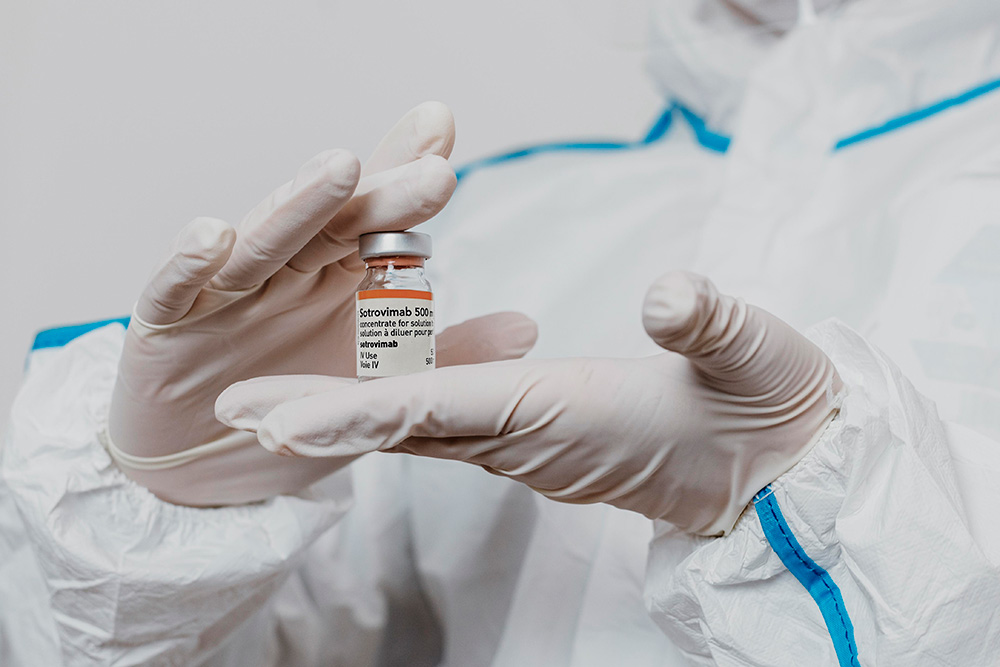 Sotrovimab, sold under the brand name Xevudy, is a human neutralizing monoclonal antibody with activity against severe acute respiratory syndrome coronavirus 2, known as SARS-CoV-2. It is under development by GlaxoSmithKline and Vir Biotechnology, Inc. Sotrovimab is designed to attach to the spike protein of SARS-CoV-2.
About Xevudy (sotrovimab)
Xevudy (sotrovimab) is an investigational SARS-CoV-2 neutralising monoclonal antibody. The antibody binds to an epitope on SARS-CoV-2 shared with SARS-CoV-1 (the virus that causes SARS), indicating that the epitope is highly conserved, which may make it more difficult for resistance to develop. Sotrovimab, which incorporates Xencor, Inc.'s Xtend™ technology, has also been designed to achieve high concentration in the lungs to ensure optimal penetration into airway tissues affected by SARS-CoV-2 and to have an extended half-life.
About global access to sotrovimab
Sotrovimab is authorised for emergency use in the US. Xevudy (sotrovimab) has been granted a Marketing Authorisation in the EU, conditional marketing authorisation in Great Britain, provisional marketing authorisation in Australia, and conditional marketing authorisation in Saudi Arabia. It has also been approved via Japan's Special Approval for Emergency Pathway. Temporary authorisations for sotrovimab have been granted in 12 other countries.
Sotrovimab is supplied in several countries worldwide, including through national agreements in the US, UK, Japan, Australia, Canada, Singapore, Switzerland, and the United Arab Emirates. The companies have also announced a JPA with the EC to supply doses of sotrovimab to participating Member States of the EU. Additional agreements are yet to be disclosed due to confidentiality or regulatory requirements.